LONDON, England (CNN)
-- When they set sail from harbor most yachtsmen leave only their worries behind. But when Hilary Lister goes out to sea, she sheds an entire way of life.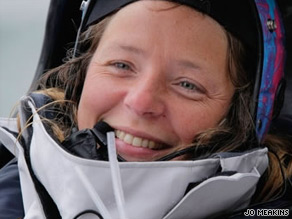 Hilary Lister says she feels "a thousand times" more free when she sails.
The 36-year-old Briton is a quadriplegic who can only move her head, eyes and mouth and needs to rely on carers for almost every need.
In spite of these restrictions she became the first disabled woman to sail solo around Britain Monday scoring a victory against the rare degenerative illness she has suffered from since age 11.
more...